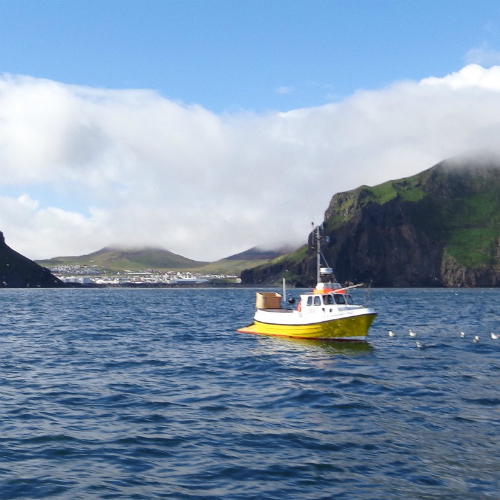 CELL Ocean Conservation Program Overview
Our oceans are our lifeblood. They flow over nearly three quarters of Earth's surface and hold 97% of Earth's water. The air we breath, the food we eat, the water we drink, and products we consume come from and are transported over the oceans. The oceans also regulate global temperature and climate; form the clouds that bring us fresh water; supply living and non-living resources, from fisheries to minerals and renewable energy; and provide social and economic goods and services, from tourism and recreation to marine transport and security. No matter where we live, our quality of life depends upon healthy oceans!
Our oceans are our biggest resource for life on earth, a resource we are systematically destroying. Overfishing is disrupting global marine ecosystems. Our addiction to burning fossil fuels is pumping excessive amounts of C02 into the atmosphere which in turn is absorbed by the oceans causing them to become more acidic – killing marine life. Global warming is causing coral bleaching with 75% of all coral reefs threatened. Warming temperatures, runoff from fertilizers and pesticides, and the dumping of harmful chemicals are causing a growing number of ocean dead zones with over 400 dead zones known to exist today. Mercury pollution is traveling from coal power plants to oceans to fish to our dinner plates. Plastics are accumulating in a great patch of plastic soup the size of Texas in the Pacific. The problems our oceans are facing are big; BUT the SOLUTIONS are BIGGER!
CELL's Climate Action Now (CAN)/Oceans Conservation Program has three components: a) educating our next generation of leaders in what can be done to reduce carbon pollution and restore the health of our oceans; b) implementing a citizen scientist research program linking students and others with scientists at Woods Hole Oceanographic Institute, Mission Blue, and NOAA to gather data on climate and ocean pollution and identify effective remediation strategies and citizen action initiatives; and c) showcasing inspiring stories of what people are doing to: i) reduce carbon pollution in local communities, ii) restore healthy ocean habitats, and iii) provide entrepreneurial economic and social opportunity for their communities.
Why protect our oceans?
Our Oceans are the largest ecosystems and largest life-support systems on Earth. But they are in peril and need our help! Today, oceans are 30% more acidic than they were at the beginning of the Industrial Revolution, and over 90% of Earth's excess heat from global warming has been absorbed by the oceans. This trend is killing them! And we know the villain: our addiction to burning dirty fossil fuels. David Brower once said: "Polite conservationists leave no mark save the scars upon the Earth that could have been prevented had they stood their ground." If we want to stop the pollution that is killing our oceans and pass on to our children and grandchildren – a healthy world capable of supporting life, the time for action is now! On the boat we call planet Earth, we have only ourselves to look to for help! It is not enough to know and not act! Solutions are here. People want to make a difference. Contact us to find out how you can get involved.
What is citizen science?
Citizen science is a way for ordinary citizens to collaborate with scientists in the collection of data that will assist in the protection and conservation of our oceans. Many people, including: fishermen, recreational boaters, eco-tourists, non profit organizations, retirees, teachers, students, families and many others are collaborating with organizations like NOAA, Woods Hole Oceanographic Institute, National Science Foundation, Audubon Society, National Weather Service, colleges and universities, etc. in research projects, data collection, and educational programs that enhance efforts to conserve our oceans. CELL is exploring ways to incorporate citizen science projects into future ocean conservation and education programs. If you have ideas for collaboration, please contact us!
Why stories?
It has been said: "We are the stories we tell ourselves." Our story defines who we are and how we relate to others and our environment. Our story enables us to interpret the world around us and gives meaning to our lives. But many of the stories we tell ourselves are NOT our story at all, but simply a parroting of a cultural story that has been repeatedly told to us and one we have unconsciously accepted as our own. "The problems we face are too big and the individual is too small to make a difference" is one example of a cultural story we hear broadcasted around us. But there are a few adventurous souls among us who have not succumbed to parroting a cultural story; they have the passion and courage to tell their own authentic story and let that story guide their lives — inspiring others to do the same.
CELL is looking for adventurous souls whose lives are testamonials to the values they hold and stories they live by. We are initially focusing on stories relating to actions people are taking to reduce carbon pollution and conserve our ocean habitats and local community life. We will be interviewing these inspiring individuals and publishing a blog and e-book to champion the work they are doing and to inspire others to take action. Check out Our Oceans our Lives video for more details.
Story telling is an important part of CELL's educational mission. When we invite people to tell their own story, we invite them to sound the depths of who they are and inspire others to do the same. We can then help build community stories that will heal and transform our world. Stories of possibilities. Stories focused on real-life solutions. Stories of ordinary citizens doing extraordinary work. Stories of our interconnected and interdependent social, environmental, and economic systems. Stories of hope, not a Pollyanna-type hope, but the sense conveyed by David Orr when he says: "Hope is a verb with its sleeves rolled up." Stay tuned for more details. But, in the meantime, if you know of an inspiring story waiting to be told, let us know. We'd love to meet and interview the storyteller!
Where do CELL Ocean Conservation Programs go?
Initially, we will be focusing on the Gulf of Maine and gradually working our way down the Eastern seaboard of the U.S. More details to follow.
When are CELL Ocean Conservation Programs?
CELL initiated a pilot Climate Action Now (CAN) program in September 2015 at the University of Southern Maine (USM) in Portland, Maine. In 2016, we will be traveling to Columbia University in New York and Franklin and Marshall College in Pennsylvania. Check out our CAN program page for more details.
How to get involved?
If you are interested in partnering with us on our CAN or Oceans Conservation work, please contact us.
For more information:
Check out our video on "Our Oceans Our Lives." If you are interested in learning more about CELL's Ocean Conservation Program, please contact us. We look forward to hearing from you!
Telephone: 207.230.4025
Email: info@cellonline.org
"All of us have in our veins the exact same percentage of salt in our blood that exists in the ocean, and, therefore, we have salt in our blood, in our sweat, in our tears. We are tied to the ocean. And when we go back to the sea – whether it is to sail or to watch it – we are going back from whence we came."
John F. Kennedy