CELL Custom Programs
CELL's Custom Abroad Programs are the perfect supplement to your curriculum! We'll work with you to craft a unique field experience for your students – one that balances academic standards with hands-on experience in some of the world's most interesting countries and with leading sustainability focused organizations like Ashoka, Heifer International, Friends of the Earth, Northwest Earth Institute, Solheimar Eco-Village in Iceland, Findhorn Eco-village in Scotland, and others. Our Custom Abroad Programs are a variation of our traditional study abroad programs. The key difference is that they are tailored to your needs and interests, you get to participate, and CELL takes care of the logistics – a win, win!
For interest, check out this CELL Custom Program with the Punahou School from Hawaii.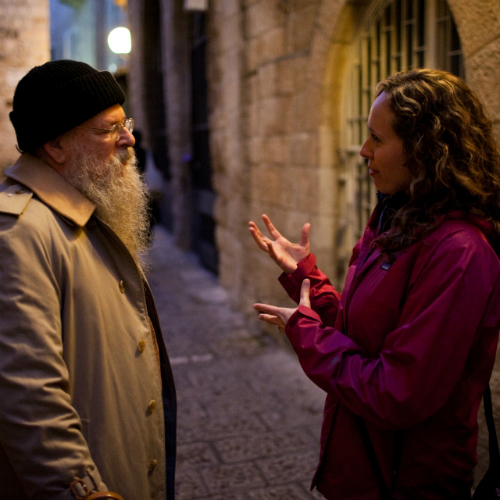 It's simple. The process starts with a brief meeting or phone call. We listen to your academic and program interests. Where do you want to travel? When would you like to go? How does the field program fit into your broader curriculum? What do you want your students to walk away with? Then, we work together to design a unique field study program tailored to the needs of your students and curriculum. We handle the logistics: transportation, housing, excursions, learning experiences, etc. You handle the enrollment. Our team-teaching arrangement allows you to focus on your area of expertise and interests, while your CELL co-instructor brings the "sustainability through community" experiential learning component to the program. Our faculty partners have found this to be a win-win. As a co-leader, your expertise is a tremendous asset, and will help guide the students, curriculum, and learning experiences.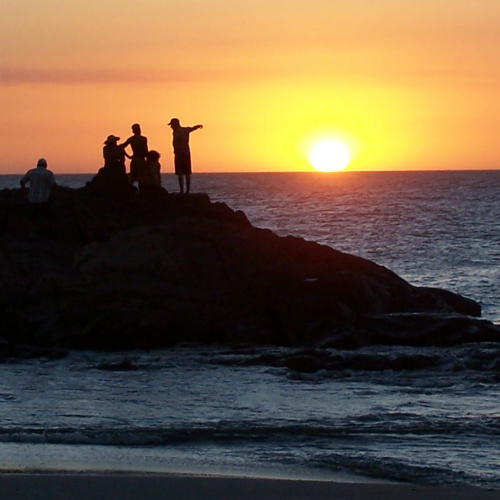 CELL works with a group, like yours, to offer unique, domestic and international learning adventures to inspiringly beautiful locations. Our programs are more than sight-seeing travel excursions. During a CELL program, you will have an adventure of a lifetime while becoming immersed in local cultures, learning about the history that has helped to shape your host country, learn about ecology while exploring a tropical rainforest, learn about geology while hiking a volcano or glacier, learn about conservation while helping tag endangered sea turtles, learn about the principles of sustainability while living in an eco-village, learn how one life, your life, can make a BIG difference in the world through committing to taking action when you return home. A WARNING is in order here: A CELL program will transform how you view yourself and your relationship with others and your natural world. Regarding logistics, CELL takes care of logistical and travel arrangements, in-country lodging and food, teaching and guiding, etc. You take care of organizing a group of people who want to have an adventure of a lifetime.
Potential Custom Program Locations:
Why participate in a CELL Custom Program?
If you would like to visit some of the most beautiful places on planet Earth, learn about the history and culture of some of the world's most fascinating countries; experience some of our planet's most interesting geography, biology, and natural areas; be inspired by individuals and organizations committed to sustainable solutions to our world's problems and unleash the potential of your students to be of service to a cause larger than themselves, consider joining us for a CELL learning adventure in sustainability. It's more than a study abroad experience. A CELL program will inspire your students to be the change they wish to see in the world. Other reasons to consider a CELL Custom Abroad Program, include:
These unique programs are tailored to your curriculum, needs, and interests.
CELL's field experiences are a good value and have no hidden costs. Our all-inclusive prices are, in most cases, less expensive than a comparable trip people could do on their own.
Travel with a purpose. Participating in a CELL learning program is a transformative learning experience that will empower students to take action in their own lives to make our planet a better place to live. During a CELL program, students and leaders learn together and from inspiring individuals, organizations, and countries committed to living sustainably.
Become connected with the people you meet. CELL will connect you up close and personal with the people and culture of your host country. You will also become connected with our in-country partners who care deeply about each participant and are there to provide support, inspiration, and guidance throughout the entire program.
CELL makes it easy as we take care of the in-country planning, program logistics, travel arrangements, etc.
Have an adventure of a lifetime.
For more information:
If you are interested in learning more about a CELL Custom Abroad Program, please contact us. We look forward to hearing from you!
Telephone: 207.230.4025
Email: info@cellonline.org
What about payment and refunds?
The contract organization agrees to pay a deposit of fifty percent (50%) of the program fee to CELL sixty (60) days or more prior to the program start date. The remaining balance of fifty percent (50%) of the program fee is due to CELL 30 days or more prior to the program start date.
In the event that the contract organization cancels the program fifty-nine (59) to thirty (30) days prior to the program start date, CELL keeps twenty-five percent (25%) of the program fee.
In the event that the contract organization cancels the program 29 days or fewer before the start date of the program, CELL keeps 50% of the program fee.
In the event that the contract organization cancels the program after the start of the program, CELL keeps 100% of the program fee.