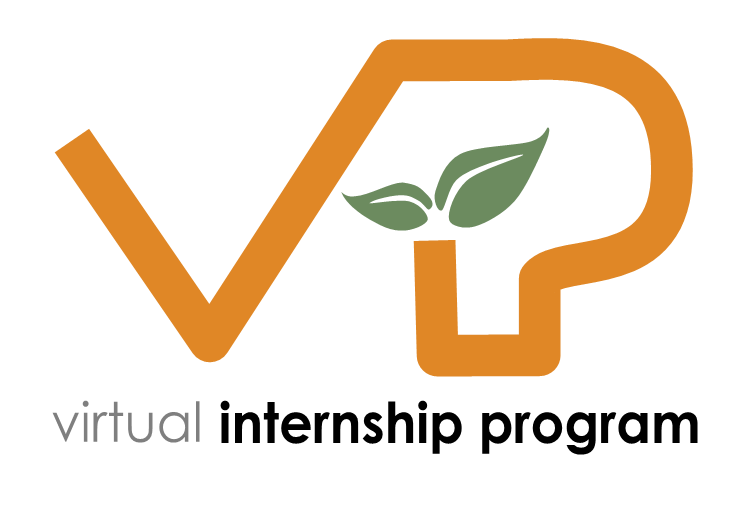 Virtual Internship Program
Periodically, CELL has a need for a virtual internship to assist with our various programs. Potential internships include CELL marketing, fundraising, assisting with our Climate Action Now (CAN) program, and oceans program support. VIP positions typically offer a 20 to 30 hour per week experience for 10 to 12 weeks. Internships typically begin in January, June, and September when available. There is some flexibility, however. Contact us for more information and current openings.
Sustainability Through Life, Work, and Community
CELL is a nonprofit educational organization inspiring students (our future leaders) to bring creative, systemic solutions and environmental stewardship to their individual lives and leadership positions. It is sometimes assumed that ecological sustainability and business are mutually exclusive. As a Virtual Intern, you will learn the principles of ecological sustainability as it applies to your life, your work, and your community.
Virtual Work, Real Impact
The other component of VIP is to provide young leaders with real-world, practical nonprofit experience. Too often, interns are overlooked and undervalued. Our goal is to give you the tools and skills necessary to make a real contribution to CELL's work to make our planet a more environmentally sustainable, socially just, and healthier and happier place to live. You'll learn skills by doing real, valuable work as a part of the CELL Team. Again, contact us for more information.
Current Internship Opportunity 2020
Climate Education Program Marketing and Fundraising Virtual Internship
About CELL
Founded in 2001, the Center for Ecological Living and Learning (CELL) is a 501(c)(3) non-profit organization inspiring "sustainability through community."  Currently, CELL is embarking on a five (5) year Climate Action Now (CAN) program potentially training 2,000 teachers and impacting 200,000 middle and high school students in coastal communities from Maine to Florida. Our climate education programs teach: 1) what climate change is; 2) why it is happening; 3) how it impacts oceans, coastal communities, and our lives; and 4) what students, teachers, and community members can do to reduce carbon pollution in their homes, communities, and world. For more information on CELL's climate education program, check out our CAN link.
CELL envisions a future where all life on earth will flourish forever: where people feel deeply connected with themselves, each other, and the earth – equitably sharing and caring for the resources of a healthy planet.
Virtual CAN Marketing and Fundraising Intern
CELL seeks a dynamic individual(s) who cares deeply about our climate crisis and is passionate about empowering the next generation of change makers with the knowledge, skills and motivation needed to be effective leaders. This internship includes two key areas of responsibility:
Program Marketing responsibilities include:                                           
Becoming familiar with the CAN program design, goals, and logistics   
Working with the director to set an overall program marketing strategy                               
Researching coastal schools along the East Coast of the U.S.                                               
Identifying CAN partnering schools and establishing a data base of contacts                                       
Marketing the CAN program to principals, curriculum coordinators, teachers, and others   
Introducing the COOL School initiative to schools.
Fundraising responsibilities include:
Researching sources of climate education grants and maintaining a database                   
Networking with other climate education organizations to identify funding opportunities   
With assistance from director, writing grants and making contacts to potential funders             
Drafting correspondence and overseeing communications with potential donors                           
Other duties as assigned.
This internship provides an opportunity to gain experience and familiarity with areas such as climate education, program development, non-profit networking, marketing, and fundraising. Successful applicants gain experience in the administrative and external roles of a small non-profit with a big mission. This position reports to the Director of CELL.
Qualifications
A passion for sustainability and climate change education                                       
Knowledge of Microsoft Office Suite and interest in marketing and fundraising
Clear written and oral communication abilities
Strong interpersonal skills and attention to detail
Curiosity, flexibility, problem solving, and initiative
Compensation
This is a volunteer unpaid internship. For current college students, however, we do offer a $1,000 educational award toward your next semester's tuition for students who successfully complete 200 hours of volunteer time. We encourage interns to use this opportunity to gain course credit and to seek out "work-study" grants with your college/university.
Hours, Start Date and Duration
This is a virtual position with a flexible start date. A firm commitment of 10 to 20 hours per week is required with work hours between 9 a.m. to 5 p.m. EST. The internship will start at a mutually agreed upon date and may continue further depending on mutual interest and satisfactory performance.
How to Apply
To apply for the CAN Marketing and Fundraising Internship, please email your resume and a cover letter expressing your interest in the position to Dave Oakes, Director of CELL, dave@cellonline.org. Please include "CELL Virtual Internship" in the subject line of your email.
Applications will be accepted until the position is filled.  CELL will work with students and their colleges or universities to complete any documentation required.
While the above is a description of the essential functions of the position, other duties may be assigned. This internship description is subject to change as our non-profit needs evolve.