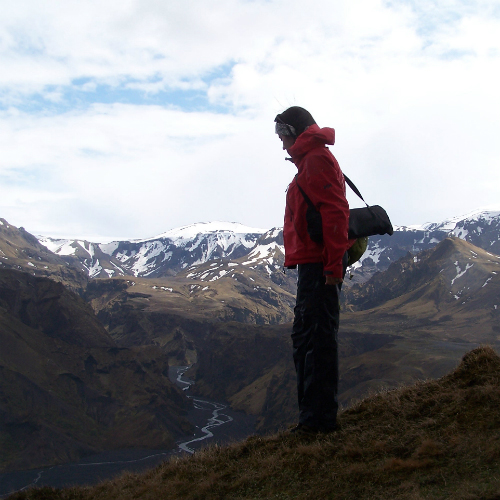 Program Overview
Travel to the Land of Fire and Ice to learn about "Sustainability Through Community." Experience life at Solheimar eco-village, one of the world's oldest and unique sustainable living communities. Experience, up close and personal: glaciers, volcanoes, and geothermal hot springs while exploring Iceland, one of the most remote, geologically unique, and environmentally friendly countries in the world.
Check out this 2018 Video Link of Punahou School Students' perspectives on sustainability and their CELL experience.
Current Iceland Programs
More Details
What will you learn during your CELL Icelandic adventure? A lot! But there is a WARNING in order here: This experience may change your life forever! Here are a few things to look forward to:
Live and learn in one of the world's oldest and unique eco-villages – Solheimar
Learn how one life, your life, can make a BIG difference in the world and develop a leadership action plan to prove it
Volunteer in a zero carbon emission greenhouse and help grow the organic food you eat
Live a carbon neutral lifestyle and plant several thousand trees that will sequester the carbon you employ during the program
Learn about Viking history while visiting Viking settlements and museums
Spend the night in a magical Icelandic turf house – right out of a Tolkien book
Learn about Icelandic's mystical mythology; and you may even see a troll slinking behind the mountains
Learn how Iceland's culture, language, history, geology, geography, isolation and remoteness have crafted an independent people who "don't know they can't do things"
Hike in some of the most captivatingly beautiful landscapes in the world
Explore Iceland's beautiful capital city – Reykjavik – and taste some of Iceland's famous cuisine
And along the way, take time to reflect deeply on how this experience resonates with the core of who you are.
Solheimar, an eco-village of about 100 people renowned for its international, artistic, and ecological atmosphere. Solheimar is the first self-sufficient community of its kind in the world, where people with special needs and those without live and work together in a community committed to environmental sustainability.
Andri Snær Magnason
is an Icelandic writer, born in Reykjavik on the 14th of July 1973. His most recent book Tímakistan won the Icelandic literary Award and is nominated for the Nordic Council Children's book Award. Andri has written novels,
poetry
, plays, short stories, essays and CD's. He is the codirector of the documentary film
Dreamland
.
Before
Birgitta Jonsdottir
became a member of the
Icelandic Parliament
in April 2009 she worked as a
writer
,
artist
, activist, web developer, designer. This website is an
artistic work
in progress since 1995, it is not a website of your traditional politician since
Birgitta
is everything but your traditional politician, she is a poetician.
Hordur
Hordur is a quintessential local Icelandic farmer who raises Icelandic breeds of sheep, cows and horses. He has a micro-geothermal power plant that provides energy for his farm and home. Hordur is a gregarious, fun-loving Icelander who opens his heart and home to CELL Groups. During our time in Iceland we will visit Hordur's farm, local micro-geothermal and hydro power plants, meet his family and have a traditional Icelandic meal.
Pali and Rosa
Pali and Rosa are two amazing Icelandic guides who CELL has partnered with for seven years. Pali grew up in remote Isafyordur in the Northwest part of Iceland where he started his career as a fisherman. Today, Pali is an accomplished writer, journalist and guide with a great sense of humor. Rosa is an incredible Icelandic artist who has had art exhibits across Iceland and Europe. Her art is inspired by the unique beauty of inspiring Icelandic land- and sea-scapes. Rosa and Pali are married and have a passion for sharing Iceland's spectacular natural beauty with others!
The main objective of the
Hekluskógar project
is to restore native birch (
Betula pubescens
) woodlands in the vicinity of the active volcano Mt. Hekla.
"It was possibly the greatest three weeks I've ever experienced in my life! It was a whirlwind experience as we were constantly doing things to fit everything we possibly could in." Ashley Thibeault (University of Maine - Orono)